Extra Light Taste Olive Oil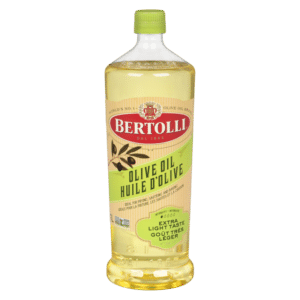 Sometimes eating well requires very little. It's true. Simplicity can reveal the most original and innocent flavours, yet still full of character. This is Bertolli Extra Light Tasting Olive Oil: subtle enough to accompany any ingredient without masking its flavour. In fact, when dressed over hot food, accompaniment is its speciality. It's ideal for high-heat cooking like baking, frying and sautéing.
Smoke Point: 410° F / 210°C. 
Our available measures: 250ml, 500ml, 1L and 2L