Rich Taste Extra Virgin Olive Oil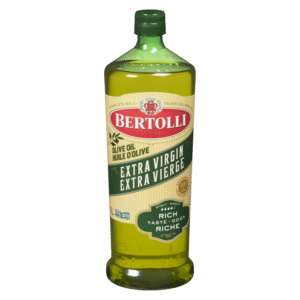 Reinvent yourself. And then later, reinvent yourself once more with Bertolli Extra Virgin olive oil inspired by this spirit: blending the finest aromas and the original Bertolli flavour.
This quality blend of extra virgin olive oils is "cold pressed" for a naturally full-bodied fruity flavour. The Rich taste is best enjoyed drizzled over pastas, salads, dressings, dips and bread.
Our available measures: 250ml, 500ml, 1L and 2L.